This article is an idea for you, a material on which you can think about and possibly implement the business of providing charging services for electric cars.
What do you need to open an EV charging station?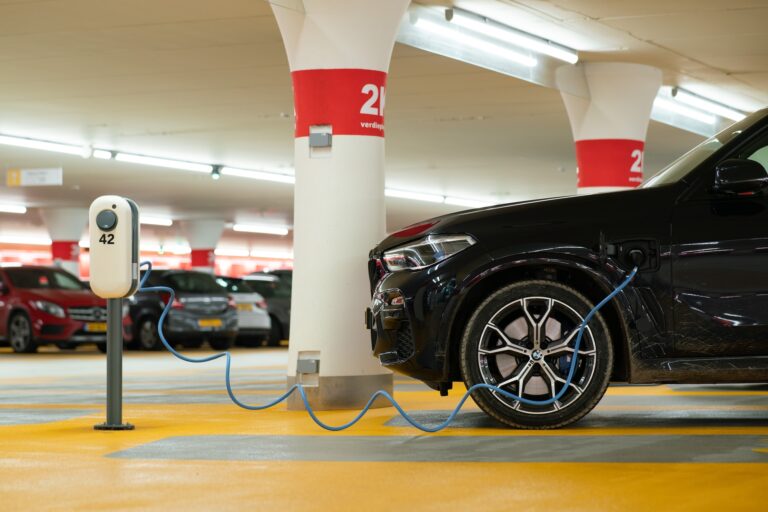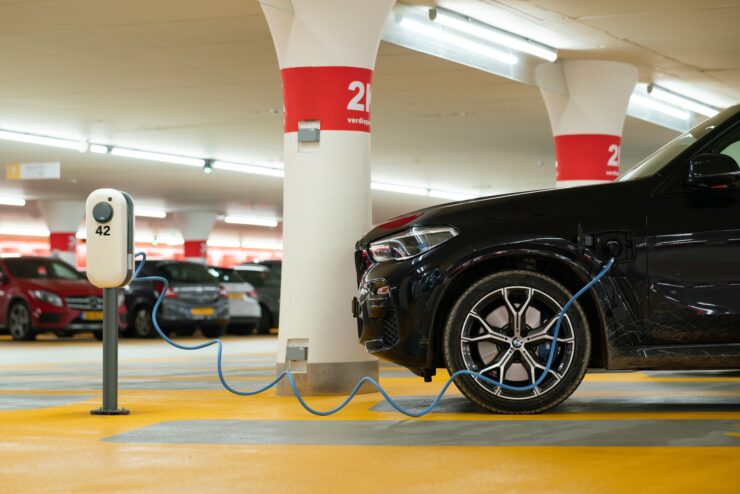 Choose the right place. This is the most important thing regarding the success of this business. According to the experience of the owners of EV, the most in-demand places are close to offices and places where people congregate. So look for areas near offices, business centers, shopping and entertainment centers, large residential areas.
Of course, a charging station would not be superfluous in a parking lot. The opening of an electric filling station could be an opportunity to open a parking lot at the same time. It is convenient to leave your car in its secured parking space in the evening and leave in the morning with a charged battery.
Charging of a car by the highway between the cities. Here without further ado, it is quite clear that such stations will be a lifeline for many. But it is not suitable equipment that will charge for 5-10 hours. You should put the charging stations with the ability to quickly charge at least 50% in 30-60 minutes.
On your own private land. Set up a station – tell your friends and acquaintances – accept guests for charging. Of course, the option is suitable for those who have their own house with a plot or other private area.
What equipment to choose when equipping charging stations for electric vehicles?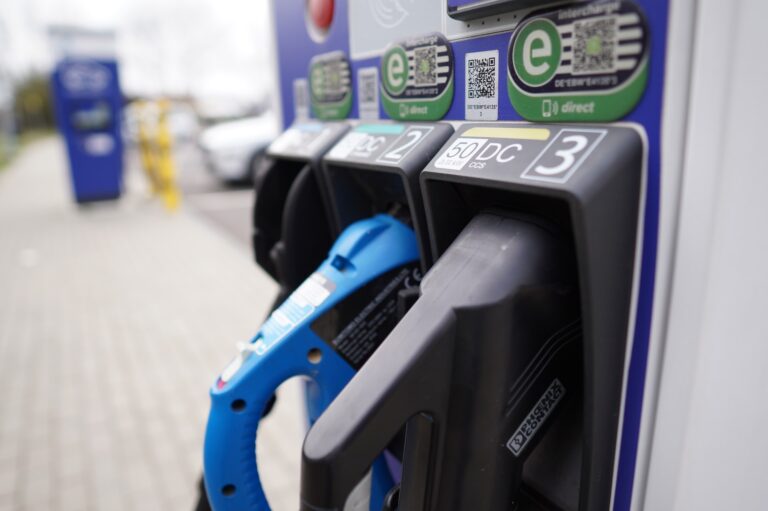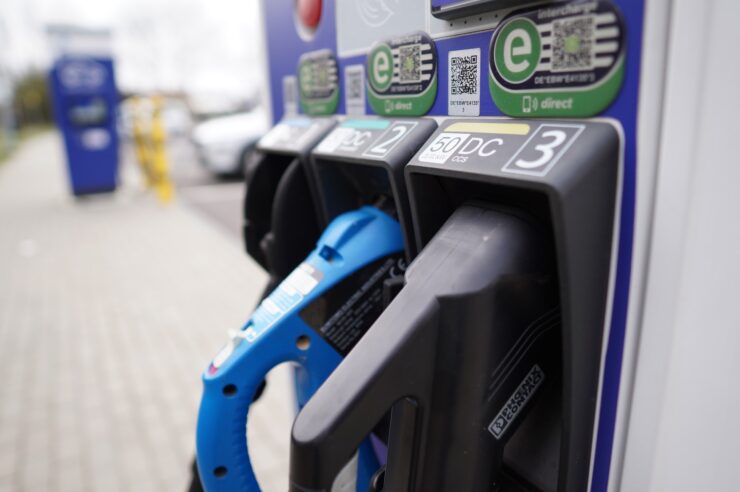 Today there are already many manufacturers of stations with different types of connectors for charging EV. It is important to understand 3 main points.
Installations for domestic use. They use an alternating current of 230 V and 16 A during operation. This provides up to 3.7 kW of power. They have compact dimensions and are sometimes referred to as cables.
To speed up the charging process, you can use installations with an alternating current of 220/440 and 16-40 A. They supply from 3.7 to 30 kW, depending on the modification.
Superchargers or Fast chargers. They use direct current, which ensures fast charging of the battery. During recharging, the current bypasses the inverter. These are mainly massive installations with stationary installation, and their power is 10-400 kW.
You can also classify charging stations according to the principle of use:
For installation in stationary conditions.
Portable, with the possibility of application in one or more places.
Combined – stationary installations with the possibility of easy movement to the desired place.
At first glance, the investment for the equipment seems to be low. You can, of course, buy an inexpensive electric car charger at half the price of a cheap car, but the charging time of an electric car from such a device will take several hours. As a result, it may take 7-8 hours for the battery to be 100% charged.
Fast charging terminals, such as Cyberswitching offers, with rapid recharging will cope much better – 20-30 minutes will be enough. Their power (from 50 kW) is basically enough to make the customer's waiting time short. In this case, the cost of such equipment will be higher.
Prospects and risks that await you when opening charging stations for cars.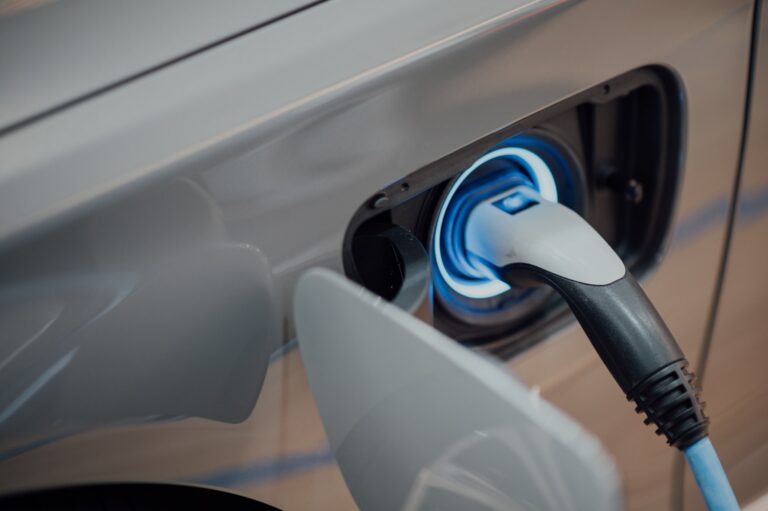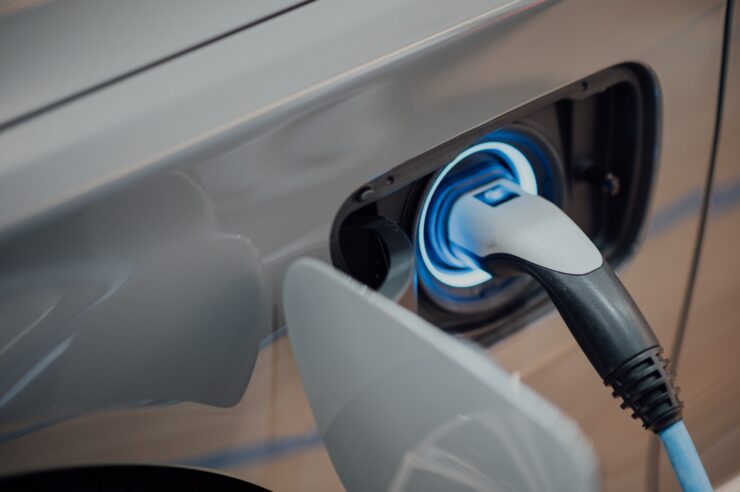 What are the long-term prospects for small businesses to thrive in this area. So far, electric cars are relatively rare in our country and charging stations bring a steady influx of money mainly in large cities and on busy highways. The competition in this area is weak.
But as soon as the number of electric vehicles in operation starts to ensure full capacity of charging stations, the industry will face a fierce competitive struggle for the monopoly position. And at this point of time, the power supply companies will enter the arena. They will strive to monopolize the market and raise electricity tariffs for charging stations. Such a situation is gradually developing in countries with a large share of electric transport. EV charging prices are constantly increasing and the cost of electricity per km, at some stations, is already comparable to gasoline.
Therefore, if you hope to open electric car charging stations now, and in a dozen years you will get a stable profit from it without doing anything, it is wrong. As soon as the industry makes a steady profit, they will want to shut down or take away your station. This will happen as follows.
Power supply companies will begin to open their own subsidiary plants.
You will be charged obviously unfavorable rates and conditions.
Local authorities, various sanitary and fire control agencies, and even the prosecutor's office and tax authorities will join in the pressure on business.
If necessary, they will cut off the power supply under the plausible pretext of repairing the power grid, limit road traffic by repairing roads, or simply by putting up road signs prohibiting traffic.
If this seems implausible to you, then remember how many Internet and cell phone providers there were 20 years ago and how many are left now. So if you plan to do long-term business in electric vehicle charger stations, you will have to take a cut of the profits from those who can solve the problems listed above.
Despite all the difficulties that may arise when opening your own network of filling stations, this is a 100% justified investment. Especially high growth is predicted for 2023-2025, since most European countries have declared this area as the highest priority! And after February 24 (the date of the russian invasion of Ukraine), even countries that have been building their dependence on oil and gas for 10 years, as opposed to cheap tariffs, realized how wrong it was. At the moment, the process of the world transition to electricity has already been finally launched, and no one will stop this process!